Many of you have joined the Trendsletter in the last month, welcome, good to see you! This is sent every 28 days. You can expect to hear read about trends, methodologies using collective intelligence, inclusivity and the futures, of course!
Thanks to Rodrigo from Nexialist for relaying last edition of the trendsletter & 👋 to trend lovers at TrendWatching. I love to receive your messages, your reflections, flowers, thoughts and weak signals, so do not hesitate to contact me.
​
I wanted to do something different as summer dawned. I've had this idea in my head for some time and I want to share the inspiring places in the city I live (Montréal). Whether you chose to travel this summer or stay in the area, you will find a dose of inspiration below and be able to apply these concepts to your surroundings.
​
Creative journey in Montreal
All the inspirational escapades that I do and what I offer you here resonate with a lot of observation: good old people watching. It is therefore an invitation to make the trip on foot, by subway metro or by bike - a question of being in the crowd, in the atmosphere and of being inspired.
📍 Where do we start? In this last trendsletter, I mentioned how art and the art gallery could be a source of inspiration for weak signals, which is where I would start: by visiting art centers, such as:
Darling Foundry | Phi Center | Arsenal | Mature Arts
St-Laurent Street is full of pop-up galleries. This is where I spotted Judith Berry a few years ago and wrote about her art on Trendland. An invitation to take a stroll.
Being on this street, you can also stop at Pastel Rita for a coffee (or elsewhere) and enjoy the scenery. Possibility to stop for a poutine or bagels for the whole Montreal experience. 😉
📍Next stop Another way to look for inspiration in the field of design and creation is to visit the boutiques. Different neighborhoods have their own gems, here are a few in Mile End, Old Montreal, Saint-Henri:
Bref mtl | Maguire shoes | C'est Beau | Lambert & fils, etc..

Pepin Space | sense | Designer's workshops shops | etc..

Luminaires Authentik | Atelier New Regime | etc..
🛑 Stop. Need to sit down and work on a computer for a bit? Take a seat on the workden app or hop on board for a stable connection to any location on Ilot d'été. Or reach Au pied du courant to work in alternative urban planning. More of the historical charm type? BaNQ Vieux-Montréal is the perfect place to work in beauty.
📍 We continue.. In the same way as art centers, museum exhibitions are essential and for me an excellent time for reflection. In Montreal, there is the McCord Museum and the Museum of Fine Arts of Montréal with the exhibition L'heure mauve which seems super interesting, to mention only these two museum. Also at the MBAM, a quiet place to recharge your batteries, write and philosophize is the Art Deco exhibition hall (permanent), also take advantage of the adjacent streets of the museums for a bath of colors.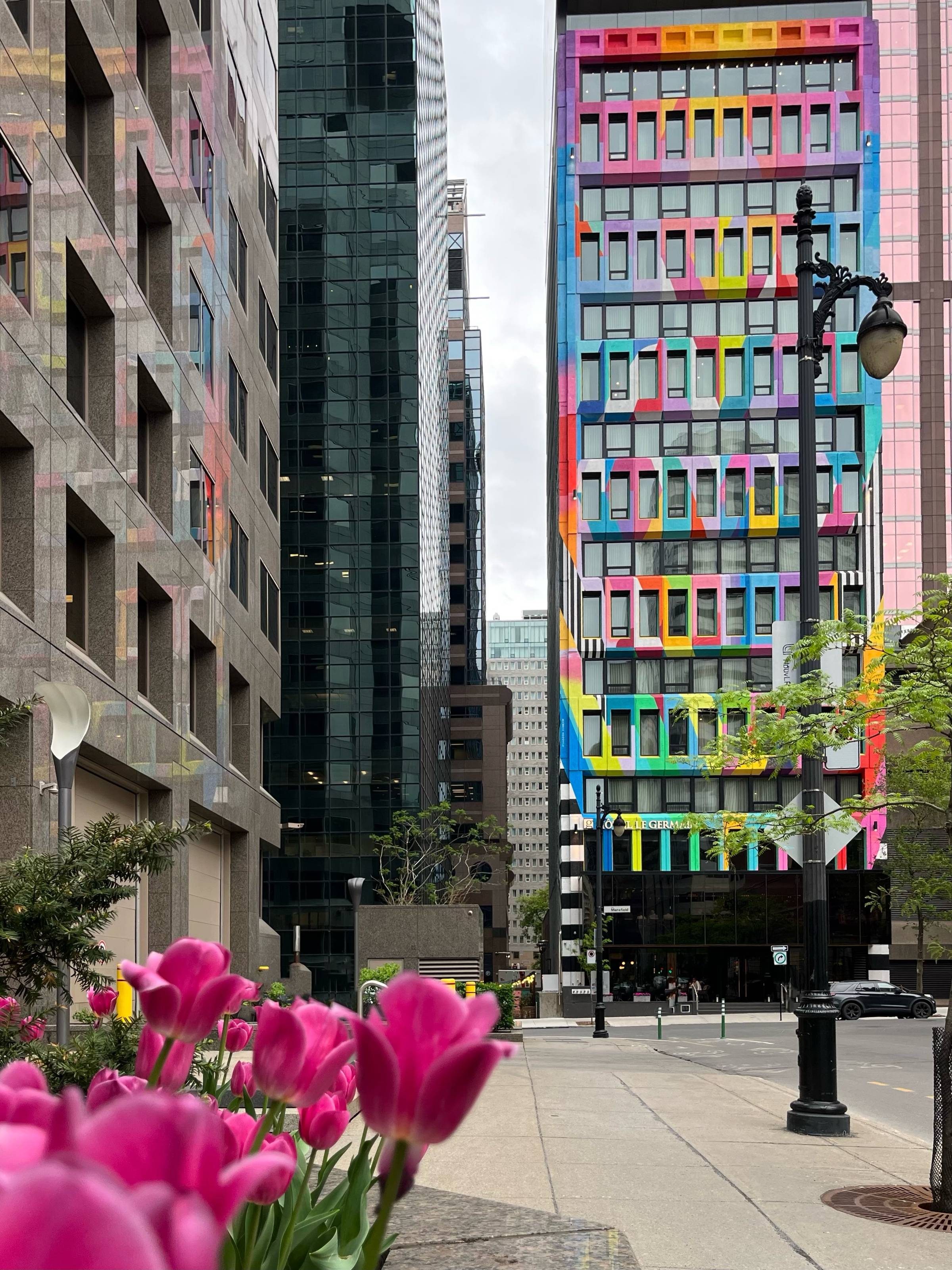 ​
❓Getting lost Why not get lost along the way? What!? Yes, allow yourself time to lose yourself mentally or physically and put yourself in the state of mind to cultivate alternative information taking. For lost readers, you can get lost in publications on the second floor at the BaNQ, very good luck getting lost in your thoughts for hours!
❗Summer rhymes with tones of festivals I couldn't name them all, but some are more inspiring (in my opinion) than others. Halfway between architecture, music, design, culture and society, some other festivals that always catch the ear and the eye in the waters of the creative industries like:
MURAL | Osheaga | Festival Mode & design | Mutek
​
*Of course, this whole journey does not fit into the programming of a single day, you can allow yourself breaks or spaces for the mind to wander - to be taken with a small dose of inspiration.
​
(In Montréal or elsewhere!)
​
---
More Journey
​
🎭 Art galleries map (even more than those mentioned above) with this exhaustive list by the city of Montreal
🖼️ Looking for even more exhibits? This special section published in Le Devoir traveled around the province. The exhibition Comment ça va? combining the benefits of art and creativity on our mental, emotional and physical health offered at the MNAQ seems most interesting. A short trip to Quebec City, anyone?
👖 The #mtlstyle circuit, an initiative of the Mmode cluster which lists the shops of fashion designers in Quebec.
🏙️ WGSN's City by City initiative which explores the major fashion and culture capitals for its members, Montreal is not there, but many other cities are!
🌆A list of the best places in London for space to think, we love it <3
🗺️ This map of Paris that indicates cultural stops instead of typical station stops names.
​
Happy discovering,
​
​
P.S. (again) The good weather is coming (in Montreal). I hope it's the same in your city. This could lead to an elastic occurrence of the trendsletter. ☀️